Taking only memories, leaving only footprints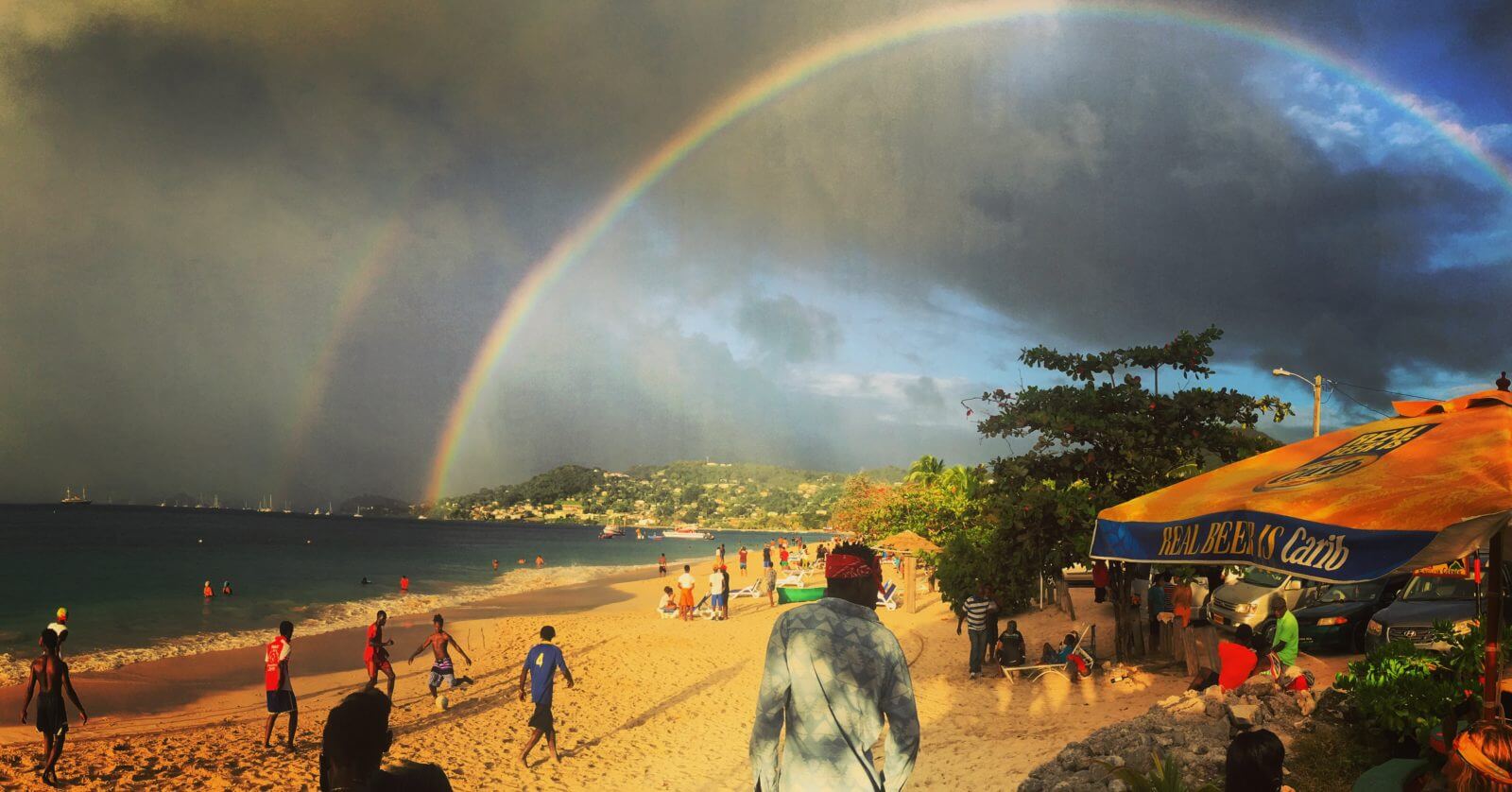 Farewell to the Caribbean
Sea Dragon has been sailing the waters of the Atlantic for more than 5 years, and so it's with mixed feelings that we are enjoying our last few nights in Grenada before departing for Panama.

photo by Jen Pate
We just finished up a great trip through the Grenadines, soaking up all the best of the southern Caribbean – beautiful beaches, swims with sea turtles,
exploring coral reefs, and fun trade wind reaching.

photo by Jen Pate
We paid a final visit to Jenny's in Union Island to get one last bottle of her famous hot sauce, ate barbecue under the stars in Chatham Bay, and even did a bit of morning beach yoga on Sandy Island off Carriacou.

photo by Jen Pate
There are a lot of things we'll miss about the Caribbean – the food, the sun, the sailing, the unique character of the islands, and a few things we won't – the increasingly crowded anchorages, the RIBs weaving at high speed past swimmers, and the glaring lights of mega yachts at night.

photo by Jen Pate
On Saturday we're setting our course for Panama – and the weather gods are forecasted to give us a fast downwind run out west. We're ready to head across the Caribbean Sea!

photo by Jen pate
---
---